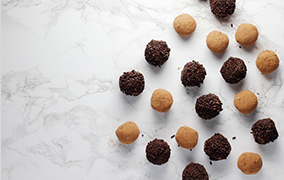 Sweet Temptation
Sweet Temptations, specialty foods manufacturer of premium tartelette shells, chocolate decorations and handcrafted pralines for food professionals (hotels, restaurants & foodservices). We manufactured our products to meet and exceed the expectations of the most demanding professionals in terms of quality.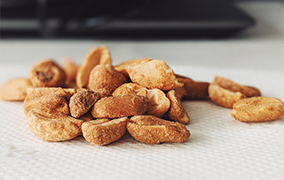 R&R Agencies
R&R Agencies Sdn Bhd prides itself on being one of Malaysia leading supplier of bakery, pastry and food ingredients and products. The company was incorporated in Kuala Lumpur in October 1994, has a range of extensive ingredients that are needed in any bakery kitchen, this includes airlines, hotels, restaurant, caterers, cafeterias, self-service outlets, coffee shops, schools, hospitals and company canteens. Indeed, in any food preparation facility.
In addition, we hold agencies with some of the world most renowned producers of fine ingredients. We are very well established in Malaysia's markets as one of the leading importation and distribution of bakery confectionery products.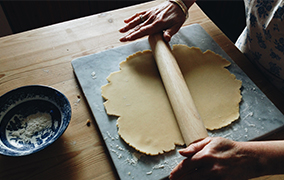 M'Orient
M'Orient converting only the high-quality and competitively-priced cling film, aluminium foil and genuine parchment paper to caters for your food preparation facilities. We are the factory that equipped with rewinding machines to convert the jumbo-size rolls to break it down to various sizes and lengths as per market and customer's requirements.
COMPANY VISION
Your most preferred innovation and one-stop partner for quality fine food solution.
COMPANY MISSION
We provide our customers with the most reliable, innovative & quality food solutions to deliver great taste and fine food experience.